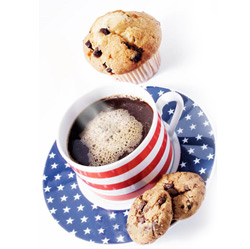 Every place has its own culture and food preferences. Sometimes we find certain eating cultures crazy, while that are normal for them similarly where a person find the taste of a particular food item terrible at the same time other may find it tasty. It completely depends on person to person that which kind of food and drinks he prefer, which is mostly influenced by their origin, culture and objectivity. Now a days people like to try food from various other cultures and countries as, now the food industry all over the world is growing at a faster rate. There are number of fusion dishes entering to the market every other day. Now people have a large variety of food items and drinks to enjoy.

These days most of the dishes are made with the use of essential oils which gives them attractive colour and taste. Essential oils are extremely concentrated aromatic oils, commonly used in the food industry all over the world. These powerful oils can be used in place of dried herbs and spices that loses fragrance and flavor with time. According to various researches essential oils have high protein and comprises low fat & low carbohydrate, low pH (acidic), and also helps improving immune system.

Essential oils like Citrussy oils for instance mandarin, lime, lemon, grapefruit, orange and tangerine while minty oils for instance spearmint, peppermint and mint can add zeal to any drink. Some of the essential oils that are mostly used in food products are like:

Basil Oil- Beneficial for sluggish skin
Bergamot Oil The oil is used as a constituent for Intestinal Parasites, Nervous Eczema, Stress, Fear, Anxiety, Depression and Tension.
Bitter Almond Oil -It is an effective moisturizer and is also a base for several cosmetics & skin care products
Cinnamon Bark Oil- It's a perfect additive for creams, soaps & lotions and is also used as a fragrance component
Coriander Essential Oil- is analgesic, aphrodisiac, antispasmodic, carminative, depurative, deodorant, stimulant and stomachic.
Black Cumin Seed Oil- It is an effective remedy for dry skin, skin diseases, dandruff
Grapefruit Oil- is widely demanded by aromatherapists and used as a spiritual up-lifter
Lavender Oil- The oil has in it properties for treating asthma, colds, halitosis, laryngitis, throat infections & whooping cough.
Lime Oil- Lime oil is useful to treat fevers associated with colds, sore throats & flu.
Mandarin Oil is helpful for treating acne, insomnia, dull skin, oily skin, spots, scars, stress and wrinkles.